When we create a business or want to offer our professional services it is of great importance to strengthen the image we have both digitally and in person.
Today more than ever is relevant the digital presence in the professional field, which helps us to strengthen working relationships for business growth.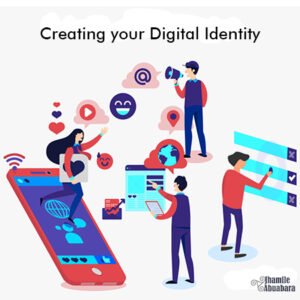 Why is it important?
Given the situation we are living, our digital identity says everything about us, if a company or a professional wants to know more about us the first thing they will do is look for our name on the internet and see everything that speaks about us, for that reason it is also vital that our image speaks well about us in the sector that we develop finding positive references to create a bond of trust.
Path to create a digital identity
After validating the idea and making the whole business model
Branding: Colors, Logo, Advertising pieces
Creation of Social Networks
Creation of Page with information about the company and contacts.
Find Audience
To create the brand you can find some programs with free version that can help you at the beginning without incurring high costs.
Canva
Crello
Spark post (adobe)
Photo room, very useful for product photos.
Recommendations for photos: Remember that a picture says more than a thousand words.
To edit it is advisable to use a white background, you can use white cardboard as a background and another under the product you want to take the picture.
Being present in the networks is also essential, in my opinion it is good to be in all of them for organic positioning, but little by little you will realize where your audience is present, which you should reinforce later with advertising guidelines to have more reach.
I always recommend having a page with the information of your business, if at the moment you do not have budget, one option is to have a blog, which helps you to have the information of your company and generate content, which gradually is positioned.
Why should I create an informative page if I have everything in social networks?
Social networks belong to a third party, we place our content, but… what happens if one of the social networks closes? Our content is deleted and our digital identity, so it is advisable to have an informative page.
What content can I publish in my informative page?
The content of your company can be with photos that refer to what you do or informative notes that describe what your business does.
The links can be shared on social networks generating traffic to your blog or your website.
In my experience I really like the WordPress blog (https://es.wordpress.com/) your informative page would look like this: (https://yourbusiness.wordpress.com), it is very friendly when working with it and it will also give you confidence to manage it at the time you move to a page with a paid domain.
What should your page contain:
It contains the information of your company
Contact information
Integration with social networks
You can write articles about your product or service
Easily integrates with search engines
You can be followed by users
How to find the audience?
Facebook communities
Networking (Webinars)
Meetup communities
Whatsapp Groups
Remember: everything is a constant work.