Digital Marketer | Entrepreneur | Connecting people & creating opportunities |Creator and leader of entrepreneurial communities
As an enthusiastic digital marketer with a diverse background living in various countries such as the United States, Argentina, Peru, and Colombia, I am currently residing in Lisbon. My expertise includes developing business connection platforms, optimizing SEO strategies for companies, utilizing digital marketing tools, and supporting businesses to reach their full potential.
My personal attributes include being curious, practical, imaginative, and a team player with a strong work ethic. I am also adaptable to change and thrive in new challenges. My passion and commitment to digital marketing were recognized with a third-place award in the "Digital Entrepreneurship" category at the "Latam Digital 2018" Awards for my business directory, "Little Connexions."
My Mission
To empower businesses by providing expert guidance and support in the implementation of effective digital marketing strategies.
My Vision
As a trusted partner, my aim is to empower businesses and professionals with effective Digital strategies that enable them to achieve greater visibility and growth in both digital and traditional channels. I strive to be an ally and provide support in the implementation of these strategies to ensure their success.
CONTINUOUS LEARNING AND EVOLUTION
The mind is a never-ending well of knowledge and growth, particularly when driven by passion and motivation. I embrace the concept of constant mastery, where every course, meeting, or conference attended presents an opportunity to expand my knowledge base and apply it to both my professional and personal journey.
Drawing from my years of experience and knowledge, I am able to impart valuable insights to other professionals. Every day presents a new chance to learn, grow, and share my experiences, as they may be beneficial to someone else. Embrace the power of continuous learning and evolution.
During my final year at University in 2000, I had the privilege of completing an internship at Nortel Networks, a renowned Canadian multinational company. I was part of a team that was tasked with establishing e-Business strategies for Colombia, Venezuela, and Mexico. This experience allowed me to seamlessly integrate my thesis work, which focused on E-business as a marketing strategy applied to small and medium-sized enterprises, with my internship work.
In mid-2001, I ventured to the United States, where I spent nearly two years working for an American company and supporting their marketing strategy. I was responsible for developing their brand and creating a platform using Dreamweaver.
In 2002, I traveled to Buenos Aires, Argentina, where I stayed for six years. During my time there, I pursued two Master's degrees and worked for a railway company, where I developed their corporate image and created content for sector-specific magazines.
In 2007, I moved to Lima, Peru, where I had the opportunity to work in the textile sector for four years. This allowed me to step away from technology and concentrate on a different area of interest.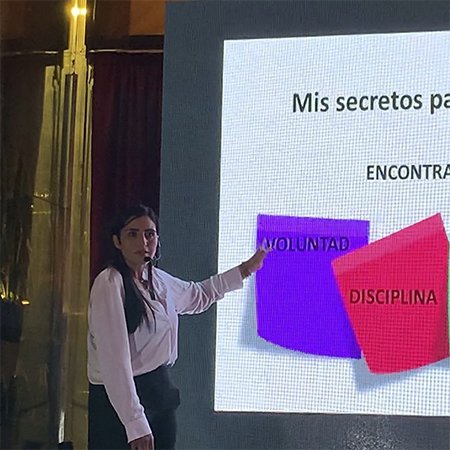 Entrepreneur
Upon my return to Colombia in December 2010, I embarked on a new journey as an entrepreneur. Despite being an expatriate in a country where I lived years before, I was determined to make my mark in the business world. My first venture was in the textile industry, where I leveraged my prior knowledge to establish two brands – one focused on maternity and children's clothing, the other targeted towards women.
In the early stages, I relied on traditional marketing tactics such as fairs, flyers, word of mouth, and moms groups to gain traction. However, as I gained confidence in the market and my marketing skills, I began to delve into digital marketing. I immersed myself in technology, taking free online courses to expand my knowledge in social media management, web development, and other digital marketing tools.
I continued my education by enrolling in classroom courses, which allowed me to gain even more confidence in the sector. Today, I have created a successful marketing agency and a platform that serves as a business directory, connecting B2B and B2C companies globally. My passion for learning and innovation has driven me to continuously evolve and expand my offerings, making me a leader in the industry.