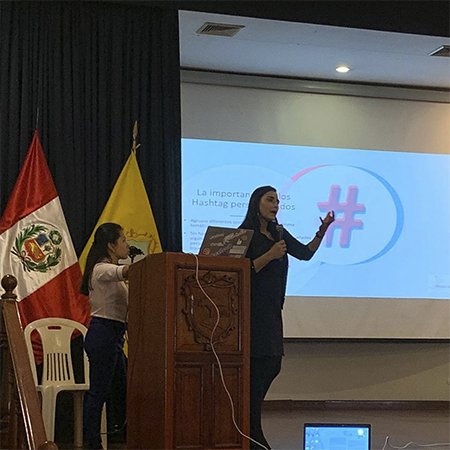 My Educational Background
Sacrifice a few years doing what others are unwilling to do, and you will enjoy the rest of your life as others never can. Mark Hughes
Master's in Digital Business
Instituto Internacional Español de Marketing Digital – IIEMD
Spain  (2014-2018) 
Virtual modality
Master's in Marketing
University of Palermo
Buenos Aires – Argentina (2003-2007)
Master's Degree in Business Management
University of Palermo
Buenos Aires – Argentina (2003-2007)
Degree in Business Administration
Sergio Arboleda University
Bogotá – Colombia (1996-2001)
Digital Marketing
I have gone through several phases in my career path, starting with my graduation in 2001, where I had the opportunity to work for a multinational company that offered me training in the United States on E-business strategies. This experience helped shape my thesis on "E-business as a Marketing Strategy for SMEs."
Over the years, I have worked in countries like the United States and Argentina, where I honed my skills in developing a digital identity and image for companies.
In 2010, I decided to start my own company in Colombia, initially relying on traditional marketing techniques such as stationery, word-of-mouth referrals, and trade fairs. However, I soon realized that these strategies were not yielding the desired results, despite my significant investment. For instance, I distributed 1000 flyers but only received one response.
As a result, I shifted my focus to the digital realm and invested in learning about the latest digital marketing tools. I created my first website using WordPress and worked hard to establish my brand online. Through continuous learning and updating my knowledge, I became confident in my skills. Although I faced challenges in getting familiar with Cpanel, I persevered and improved with practice.
I am proud to have earned certifications in Google Analytics, AdWords, and Digital Marketing, showcasing my expertise in this field.
Throughout my Master's in Digital Business, which I began in 2014, I was exposed to the various facets of digital marketing. I put my learnings into practice by working on various projects, both personal and for others. I found that the best way to truly understand a topic was to teach it to others. This led me to establish my own digital marketing agency, VSJ Digital, where I assist businesses by providing workshops and empowering them with the knowledge and skills to effectively utilize digital marketing tools.
Business Connections
After working with VSJ Digital helping businesses, I discovered that most businesses at the beginning have a common problem, to become visible.
Little Connexions was born from this problem, as a solution for businesses, Little Connexions is a platform that offers Micro Websites for businesses, providing a space of connectivity between businesses and customers from different places having the possibility to expand their visibility and network of contacts.
Little Connexions offers support services and advice to businesses, providing them with an alternative with a vision of growth using different means to connect with different people or entities for their benefit.
I am naturally inquisitive. I gather knowledge and wisdom from every encounter, whether it be through people, life experiences, formal education, or simply by exploring new places. I firmly believe that every encounter presents an opportunity for growth and I actively seek out these chances to broaden my understanding and expand my horizons. My passion for learning is a constant driving force in my life.